Diego Maradona's body has arrived at the presidential palace in Argentina to lie in state as the grieving country prepares to pay its last respects to the football legend.
The Argentina icon, who was the manager of Argentinian club side Gimnasia passed away aged 60 on Wednesday, November 25, after suffering a cardiac arrest in his home country.
An autopsy report leaked to Argentine media said he died in his sleep after suffering heart failure, only two weeks after leaving hospital following surgery to remove a blood clot on his brain.
Esposito said Maradona complained that he didn't feel well after having breakfast on Wednesday before returning to bed in the Buenos Aires mansion.
As a crowd of weeping fans gathered outside the presidential palace on Thursday morning, Maradona's coffin was lifted out of an ambulance and brought into the palace where it will lie in state for three-day national mourning declared by the Argentinian president Alberto Fernandez.
Some fans were also pictured outside the Buenos Aires stadium where Maradona began his career setting up a makeshift shrine to celebrate Argentina's legendary number 10.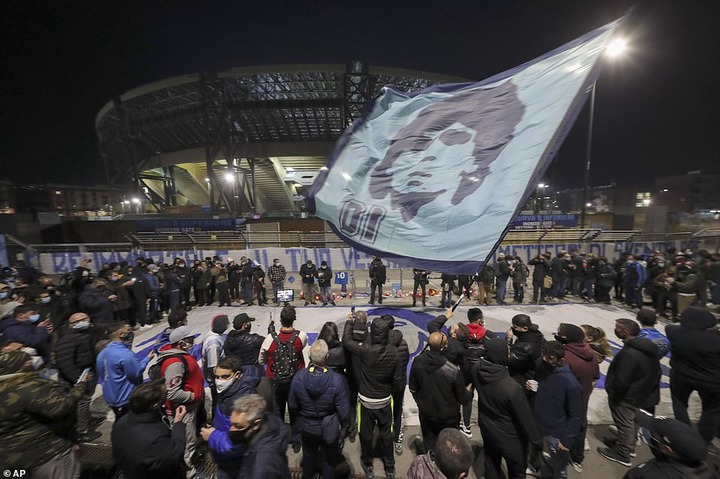 Maradona, regarded as one of the greatest footballers of all time, was the inspiration for Argentina's World Cup success in Mexico in 1986, winning the Golden Ball as the tournament's best player.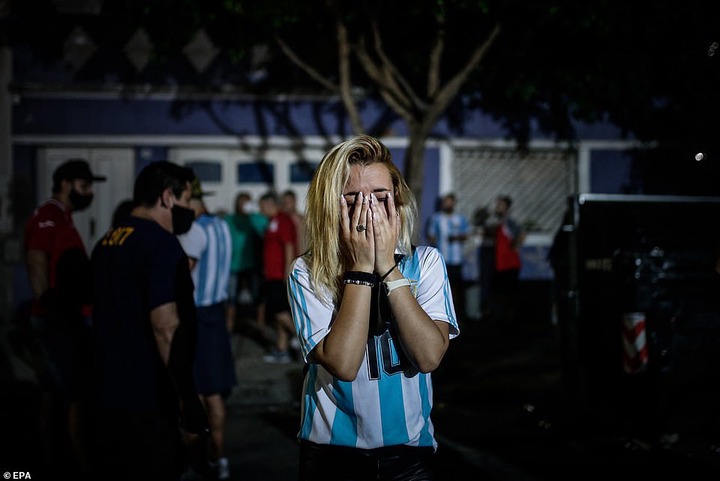 LIB
He also led the country to the final of the 1990 tournament in Italy although his international playing career ended in shame when he failed a drug test at the 1994 World Cup in the United States.
He played club football for Boca Juniors, Napoli, and Barcelona among others, and was adored by millions of fans for his football talent.